Synergy between Software Engineering and Big Data & Artificial Intelligence
Abstract
Big data analytic or artificial intelligence (AI) systems are software systems too; thus, software engineering for such software systems plays a critical role for improving development productivity and system dependability. On the other hand, a huge wealth of various data exists in software life cycle, including source code, feature specifications, bug reports, test cases, execution traces/logs, and real-world user feedback, etc. Data plays an essential role in modern software development, because hidden in the data is information about the quality of software and services as well as the dynamics of software development. In recent years, software analytics has emerged to utilize data-driven approaches to enable software practitioners to perform data exploration and analysis in order to obtain insightful and actionable information for completing various tasks around software and services. This talk presents an overview of recent achievements and future opportunities in the space of software engineering for big data & AI and big data for software engineering.
Speaker

Prof. Tao Xie
Associate Professor
Department of Computer Science
University of Illinois at Urbana-Champaign
USA

Date & Time

12 Jan 2017 (Thursday) 14:30 - 15:30

Venue

E4-G051 (University of Macau)

Organized by

Department of Computer and Information Science
Biography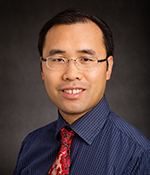 Tao Xie is an Associate Professor and Willett Faculty Scholar in the Department of Computer Science at the University of Illinois at Urbana-Champaign, USA. He worked as a visiting researcher at Microsoft Research. His research interests are in software engineering, focusing on software testing, program analysis, software analytics, software security, and educational software engineering. He received a 2016 Microsoft Research Outstanding Collaborators Award, a 2014 Google Faculty Research Award, 2008, 2009, and 2010 IBM Faculty Awards. He is an ACM Distinguished Speaker and an IEEE Computer Society Distinguished Visitor. He is an ACM Distinguished Scientist. His homepage is at http://taoxie.cs.illinois.edu.